Donate
Temple Inner Roof Construction Project
VEDA is requesting donors support to help cover the costs of the recently announced Inner Roofing Construction project. For an interior area of ~10,000 sq.ft. interior, the renovation costs are estimated to be ~$125,000. Donors are requested to sponsor at any of the following levels, or any number of tiles at their preference:
2 Tiles: $150
5 Tiles: $375
10 Tiles: $750
20 Tiles: $1,500
Click here to sponsor any number of tiles of your choice.
Thank you.
---
Donations for Silicon Valley Temple
Support Your Temple
---
Donate for the construction of MAHA SIKHARAM(Construction Phase IV)
Flier information about the Mahashikaram Project - Click here.
Sri Satyanarayana Swamy MahaShikaram - Click here to donate.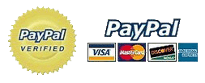 Donation For PHASE III - Purchase of New building click here.
* Please note you will be taken to the Paypal website to securely process your donation.
** You can also contribute by cash donations at the temple or by check payable to VEDA (mail to: 475 Los Coches St. Milpitas, CA 95035)