Donate
VEDA Corona Crisis Sustaining Fund - Appeal to Devotees
Dear Devotees and VEDA Patrons:

To ensure the safety of our priests, staff, devotees and entire community, VEDA Temple Management proactively implemented the shelter-in-place policy on March 13, 2020, (7 weeks now), in accordance with County and State health safety guidelines. VEDA also did Infrastructure improvements to livestream daily Deity abhishekams and Temple events to devotees, facilitating their participation in a blissful experience from the safety of their homes.

During this lockdown, VEDA continues to incur fixed monthly costs including mortgage, temple staff salaries, insurance costs, etc. VEDA Temple Management has assured its priests and staff members (including janitorial staff) that their wages will continue as-is, and there will also be no staff reduction.
To help improve VEDA's fiscal situation during this crisis, VEDA Temple Management team appeals to your generous nature to donate any possible amount of your choice, to support the temple.
Please make your donations at the link here.
Appreciate your support, as always.
VEDA Temple Management
30 April 2020
---
Temple Inner Roof Construction Project
VEDA is requesting donors support to help cover the costs of the recently announced Inner Roofing Construction project. For an interior area of ~10,000 sq.ft. interior, the renovation costs are estimated to be ~$125,000. Donors are requested to sponsor at any of the following levels, or any number of tiles at their preference:
2 Tiles: $150
5 Tiles: $375
10 Tiles: $750
20 Tiles: $1,500
Click here to sponsor any number of tiles of your choice.
Thank you.
---
Donations for Silicon Valley Temple
Support Your Temple
---
Donate for the construction of MAHA SIKHARAM (Construction Phase IV)
Flier information about the Mahashikaram Project - Click here.
Sri Satyanarayana Swamy MahaShikaram - Click here to donate.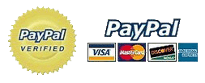 * Please note you will be taken to the Paypal website to securely process your donation.
** You can also contribute by cash donations at the temple or by check payable to VEDA (mail to: 475 Los Coches St. Milpitas, CA 95035)